Overview
Ranks are a way to display your skill group in Dread. They were introduced in 1.00 and the maximum rank you can get is 30.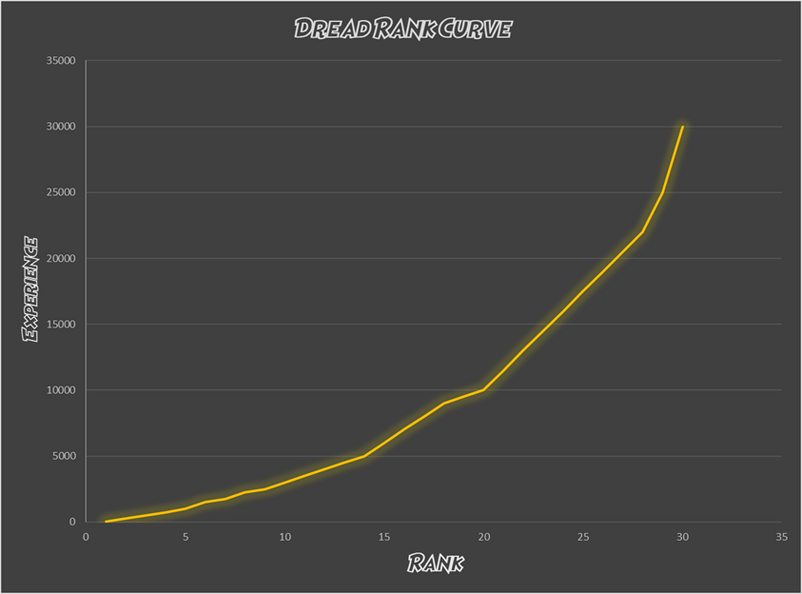 Ranks
Trivia
Ranks were introduced in 1.00, before 1.00 all weapons could be bought by anyone who has enough money.
There are no players that have reached rank 30 yet.
All of the ranks were designed by BakonBot
Ranking ingame is really easy, as most players reach around rank 15~ in about a day of playing.